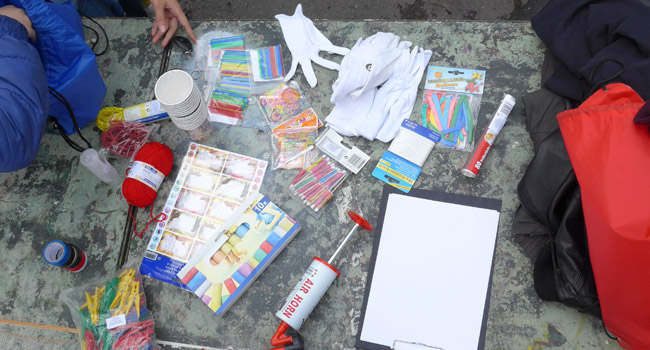 Obel Guest Lecture: Dr. Viktor Bedö
Street Game Design: Rapid Prototyping for the Urban
Time
20.03.2017 kl. 16.15 - 18.15
Description
Obel Guest Lecture with Dr. Viktor Bedö
Street Game Design: Rapid Prototyping for the Urban
In RDB14 st./3.107 - the big lecture room

Dr. Viktor Bedö is a Berlin-based street game designer and researcher. He is founder of Tacit Dimension, an independent research lab for urban game design and a former member of the street games arts collective Invisible Playground. He received his PhD in Philosophy from the Humboldt University Berlin and University Pécs for his thesis about embodied knowledge and urban mapping. His games were featured by international festivals like Metropolis Copenhagen and exhibition spaces like Neue Nationalgallerie Berlin. Viktor's recent game projects and publications explore the unique ways of how playing and designing street games generate knowledge about urban life.
Price
Free for All
Host
Art and Technology, Aau
Address
Rendsburggade 14 - In RDB14 st./3.107 - the big lecture room