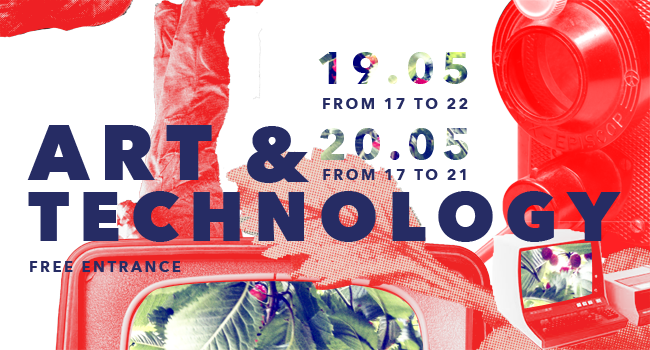 Art & Technology Spring Exhibition 2016
We can now proudly invite you to our spring exhibition!
Time
19.05.2016 kl. 17.00 - 20.05.2016 kl. 21.00
Description
It is times for the biannual ArT exhibition!

Come by and see what we are doing here at ArT - maybe you are interested in the future of the two fields art and technology, maybe you like surprising and new experiences, or maybe you just like cool stuff and want a drink in the bar. No matter the reason, you should definitely come by and check out the end-results of our students' hard work.

The exhibition is open:
19.05 from 17 – 22, the formal opening speech will be at 19.00
20.05 from 17 – 21

The entrance is free for all

At the Create Building, rendsburggade 14, Aalborg

2. Semester –
Six Public Artworks by Six Different Group.
The works respond to the theme of Performative Spaces and technology. The groups have developed temporary art works in three different sites in Aalborg, the Limfjorden, Vesterbro and Almen kirkegård.

Second semester will also show their artworks around Aalborg at their specific sites.
4. Semester -
has been working in collaboration with Aalborg municipality to recreate Stigsborg Harbor Front in Nørresundby. This exhibition displays suggestions of art installations designed both for DGI Landsstævne located at the harbor front in the summer of 2017 and for the future of Stigsborg Harbour Front.

The 4th semster students will also have their works represented at the exhibition for Temporary and Smart Placemaking at Stigsborg Harbourfront at Nordkraft from the 17th of may, opening at 16.00, to the 20th of may.

6. semester (Bachelor Projects) -
The theme for the bachelor students is "Art and Technology as Experience – Towards the Future". The bachelor projects involve gaming, video art, warcrime, feminism, ballet, playfulness and robots.
Price
Free for All
Address
Rendsburggade 14, 9000 Aalborg the Create Building
More information